West Highland White Terrier Puppies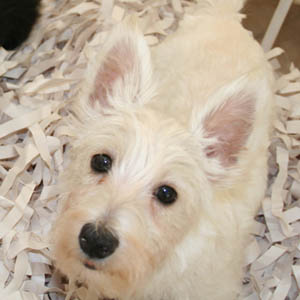 The hardy West Highland White Terrier, more commonly known as the "Westie," is known for its friendly, strong-willed personality and a remarkably bright white coat. Said to be "all terrier," this breed possesses a large amount of spunk, determination and devotion stuffed into a compact little body.
The Westie loves people and makes an affectionate addition to any family. This devoted, happy and faithful dog also makes a wonderful travel companion due to its small size.
If you are interested in a West Highland White Terrier puppy, please give us a call at (631) 727-3550 or send us an email.