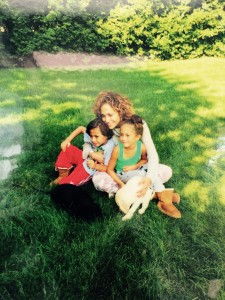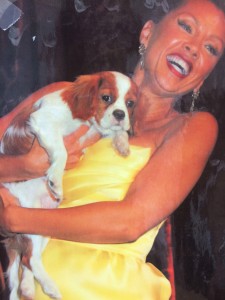 Dear Friends of Make A Wish
On Behalf of the Make A wish Foundation of Suffolk County, NY, Inc. Please accept our sincere appreciation for your generous donation of a 'puppy' for our 16th annual Boquet of Wishes Spring Dinner that was held.
The purpose of the Make A Wish foundation is simple and pure..we grant the special wishes of the local children who face life-threatening medical conditions. A wish is a time of joy and respite for the wish child and the entire family, and we are proud to play a role, thanks to your support.
As we are 100% privately funded, we must rely on fundraising events such as our Spring Dinner and the generous donations and gifts in kind from local corporations, civic and religious groups, schools, and generous individuals. On Behalf of our wish children and their grateful families, we thank you for your help,
Sincerely,
Eva N. Sutherland
It was a great experience! Thanks for sharing  your Knowledge
Lisa Lobly
Just a note to let you know how much we are  enjoying Hampton. He is such a good boy, and so smart. photos to follow…Thank you so much! Im puppy drunk!
Deborah & Robert DeBona
The best service I have received yet when looking to purchase a dog. Thanks so much!
Ty Osborne
---
"Your facilities and puppies that you offer are A-1″David and Amy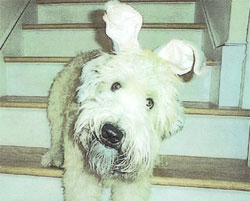 "We are grateful to you and your establishment for our new treasured family member"The T Family
---
Dear Amy,
We can't thank you enough for helping us choose Chloe as our special puppy. She adjusted quickly to being in our home and was trained within a few weeks. She is so smart- we taught her to ring a bell when she wants to go out!
Chloe has a great personality. She is quite energetic and loves to run around outside, chase a ball or play with our neighbor's dog. But, she is equally happy to curl up on your lap and snuggle.
Thank You Again,
Allison, Andre', Gabrielle and Kayla
Awesome dog kennels
William Finn
Staff was very patient and helped us very much when choosing our new puppy
Eugene Maney
Great service, we couldn't  have asked for anything better
Chuck Mc Williams
Wonderful, caring service from everyone at Sportsman's! Thank You
Nancy Krauss
Dear Sportsman's Kennels Staff.
It has been 5 months since we purchased our Goldendoodle puppy. He has adjusted  well and loves his home in Vermont. He can be quite a handful at times, but he's worth all the work. He was so easy tp housebreak and he is intelligent and learns quickly. Thank you  for giving us a lovable, intelligent,healthy puppy.
sincerely
Frank & Pat LaBella
Dear Helen,
A tremendous thank you, for introducing me to my new love of my life, Sophie. If you recall, I visited your establishment in May. I was delighted to see the clean facility and the people who obviously took such good care of your dogs! I felt right at home and loved seeing the white cribs filling the room with wonderful puppies.
At the time, I couldn't decide between 378 and 332- two lovely Shitzus. I told you I would return during the week to make my final decision and I did. Only I was introduced to 277 along with 378 and 322. 277, later named Sophie was the one for me. I instantly saw a glint in her eye, a smartness in her step and an eagerness to please. She weighed only 3 pounds but was the most tenacious little puppy I had ever seen. She was determined to pick up a tennis ball that was almost bigger than her and she managed to do it!
I remember picking her up on May 29 and instantly melting with love. My husband and I couldn't be happier with our choice.
Thanks Again!
Kelly
East Rockaway, New York

Sportsman's Kennels is the BEST!!
I had nothing but wonderful experiences with Sportsman's Kennels. All of my dogs have lived long healthy lives. The first dogs that I purchased  there were Sophie a Yorkie and Tess, a Cavalier. They each were amazingly beautiful and lived to 15 and 17 Years old , respectively. My Yorkie Carly also came from Sportsman's  Kennels. She will 11 in June.. and is terrific in every way. All of my friends have gotten dogs from Helen. My friend Ivy had a chocolate poodle named Godiva that lived to 18, and in June she bought a black pug from Sportsman's Kennels, named Mabel. My friend Jane had a Dachshund named lulu and she just passed away at 19 years old!!! Jane just got two gorgeous Dachshunds from Helen, named Brownie and Cookie. My sister Dara got her Beagle, Eloise at Sportsman's Kennels. Eloise is the cutest Beagle I have ever seen. I have always found everyone at Sportsman's Kennels to be highly professional. The place is very clean and the puppies are very well taken care of.
Carlys Mom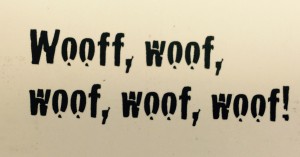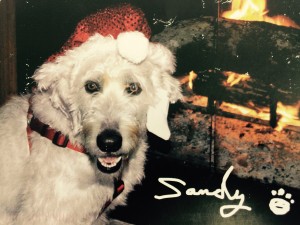 COULDN'T HAVE IMAGINED A BETTER EXPERIENCE..
Casey: our Golden Retriever will be 5 months old and he's doing great! I can't believe how much he has grown and we only have him for 2 Months. I believe  when they "let us take him" he was only 12lbs and now he weighs almost 40. We were instructed to only feed  him the same food he ate at the Kennel. I say 'when they  let us take him" because he seemed to have a little runny nose and they wanted to keep him a little longer.
I must say that when I questioned their credentials when I first went there I was truly unaware of the years of experience they had breeding dogs and how much they truly care about their animals. I found owner Helen to be both honest and sincere. So has everyone I know that has been there. I highly recommend anyone looking for a pup to speak with her! Casey is not only fine in appearance, he is personable, loveable, and intelligent
Our lives are changed ALL FOR THE BETTER! 
The staff at sportsman's Kennels were professional with the up most care and consideration. I will highly recommend buying your dogs here at Sportsman's Kennels. I will be happy to post you on my Facebook
Nancy Coupe
"Perfect day for a dip in the pool"
Very helpful and knowledgeable. My second time. for  a great experience go to Sportsman's Kennels.
Nancy Romanzi
I was able to meet the parents of my wheaten puppy. It was a very enjoyable experience
Patricia Vordermuer
Renee was very helpful explaining everything about the puppy
Carmine Bellamore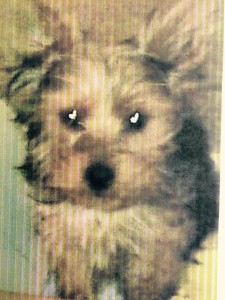 Dear Helen and all the crew members
My name is holly and I used to reside at Sportsman's Kennels, until my beautiful family adopted me. Since I arrived at my new home I have so many new toys. I don't know which one to take first and my family spoils much I love every minute of it. I have enclosed a picture of me. Thank you again for sending me to a very good home.
Love Holly
Wonderful group to be choosing from the Sportsmans kennels. Our second time take home a beautiful well cared for puppy. Thank you to all
John Whithead
Nina Roy
Great temperment of the puppies
Alice P. Canialosi
Amy was fantastic! Very helpful, informative, and very funny! Excellent service, will deffinitaly recommend
Aneeta M o'Connell
Staff was so knowledgeable and friendly.
Allison Cangialosi
Amy is amazing! Amy gave great customer service would recommend her to anyone
Great Place, Puppies are so cute. Very friendly people.
Marilyn Hewson
Very good service and staff
Rachel Mostergis