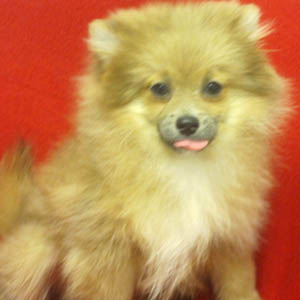 The Pomeranian is a cocky, animated companion with an extroverted personality. This compact little dog is an active toy breed with an alert character and fox-like expression. Today, the Pomeranian is a popular companion dog and competitive show dog. They can come in all colors, patterns, and variations although orange and red are the most popular.
Pomeranians are very intelligent dogs that love to please. Because of their outgoing temperaments, they can be very good family dogs with the right training. Due to their small size they don't require much exercise, but are an energetic breed that needs attention from their people frequently. They possess a thick double coat, which needs to be brushed on a regular basis.
If you are interested in a Pomeranian puppy, please give us a call at (631) 727-3550 or send us an email.